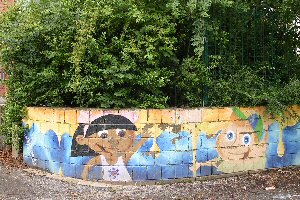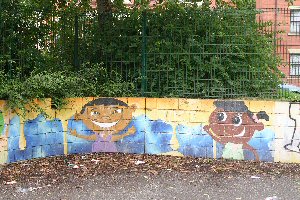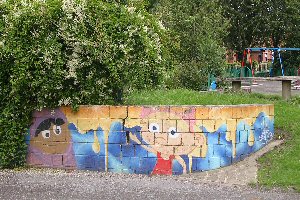 This looks like official artwork done for the playground. The artist or artists are unknown.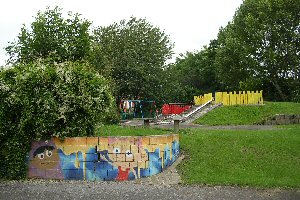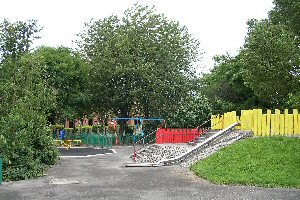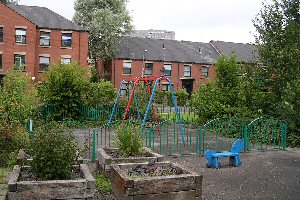 The playground is handily situated just opposite The Hannover pub. So, on a fine summer's evening, parents can enjoy a drink while the children play.
This is definitely unoffocial artwork, good isn't it? Artists unknown.